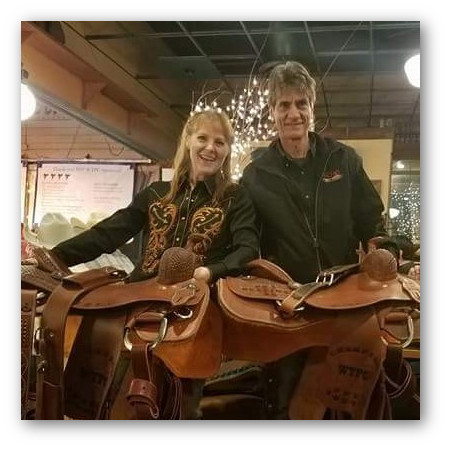 John & Dee Heggenberger established Diamond D Ranch in May 2003 at the former site of Emerald Star Farms. Since taking ownership of the property they have made many improvements, as anyone who first saw it in 2003 could tell you. Each year brings new projects and challenges in upgrading and maintaining the grounds and facility.
John had previously owned a horse ranch in Monroe for 15 years and has been active in the sport of team cattle penning for over 20 years. Prior to becoming a cowboy John raced hydroplanes for 30 years, winning numerous awards and trophies and setting national records. He has worked in the printing industry all of his life, working his way up to becoming a journeyman pressman, printing press demonstrator, and is now working in pressroom sales & technical service for Huber Group. He took a few years off while he trained horses full time here at the ranch, a period of time which he thoroughly enjoyed. John has a keen sense for equine behavior and great success in connecting with a horse. He is continually educating himself by reading leading horse industry magazines and watching programs by the world's greatest horse trainers on RFD TV.
Dee is much newer to the world of horses. She started riding at the same time she & John started the Ranch. She is an active competitor with John in the sport of team cattle penning and ranch sorting. She has even won buckles, thanks to John's great coaching and his ability to train a great cow horse. Dee handles the Ranch paperwork and is the one who gets up every morning to feed the horses and is usually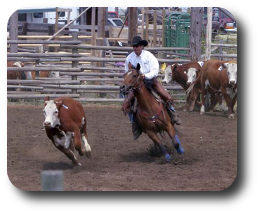 the last person to see them after she feeds them in the evening. She has previously worked as an office manager for 18 years in Ballard and now works as a bookkeeper and whatever-else-needs-be-done for Built Design, a small industrial design firm in Everett.